Testimonials
We could spend time here telling you how great we are. Instead, we'll let our client's speak on our behalf.
LinkedIn
"Brad,As you know I am somewhat technophobic and resistant. Your assistance with LinkedIn made that experience workable and easy. Without your help and support, we could not have made the best use of our LinkedIn efforts. You are now a trusted advisor and mentor for all of our LinkedIn marketing efforts."
- Avram Saunders, President, Lightning Eliminators
"Brad's assistance in writing and editing our Rock The World with Social Media book was exceptional, complete and oh so timely. He has an especially quick and effective way of figuring things out and sharing that knowledge in terms of words and actions. You can't do any better."
- Mike O'Neil, The LinkedIn Rock Star
"Brad had unique ideas in drafting my LinkedIn profile and provided valuable suggestions for the most effective use of LinkedIn."
- Diane McAllister, CPA at Brown Welch McAllister, LLP
"Hi Brad, you spoke at the law school at DU this fall and motivated me to make my LinkedIn profile. I appreciated your PowerPoint presentation and all of your advice! Your presentation included valuable information about how to make my profile unique and marketable to potential employers. Thanks also for connecting with me on LinkedIn!"
- Joanne Morando, DU Law Student
"When I first started with Linkedin, I put the very basic information up on my profile. I didn't really know what I was doing and I didn't really know about any advantage that Linkedin could provide to me. Brad Friedman and The Friedman Group, LLC sat down with me and explained how I could use my Linkedin account to connect to the right people and get to my end goal of finding a new career, a lot faster. He explained how getting involved in groups and connecting to people I know, would make my profile more visible and broadens my chances of my success. Brad took my very dull, boring profile and made it into a very appealing, attention-grabbing profile. In a job market like today, you need every bit of expertise to set you apart from the competition. My little bit of expertise is Brad and The Friedman Group, LLC. With his help I now have a cutting edge against my competition."
- Gena Beagle, Manager, Jewish Community Foundation
"The Friedman Group, LLC helped us launch our presence on LinkedIn. Specifically, Brad helped us to develop complete and professional profiles for each of our brokers, build our network of links to other people, identify and join appropriate groups and taught us how to commence a dialogue on LinkedIn. Brad did all of this work with the highest degree of professionalism. Without Brad's help, we never would have been able to get this project off the ground."
- Douglas S. Antonoff, President, Antonoff & Co. Brokerage, Inc.
Social Media
"Brad and the Friedman Group listened to what our company needed, came up with a creative strategy that would work within our corporate culture and executed implementation seamlessly meeting and exceeding our expectations while providing a solution that accomplished the job we required. It is rare to work with a company that embraces honesty, ethics and innovation in this day and age."
- JoOnna Silberman, Marketing Coordinator Lightning Eliminators
"Brad did a terrific job helping our non-profit develop and implement a social media plan. Our numbers have improved dramatically. He was able to meet us where we were at in terms of skills, and not only create what we needed but provide us the training so we could continue on our own. He taught us to fish!"
- Julie Reiskin, Executive Director, Colorado Cross-Disability Coalition
"Brad was extremely helpful in helping me to better understand the business development applications of using social marketing, and even more valuably, via a hands-on lesson, showing me how to implement and use those tools in a practical way."
- Bob Webster, President, Webster Investment Advisors
"Brad has a very focused perspective on what is needed to be successful in a professional service firm - his law background and outstanding client relationship skills makes him extremely useful when needing to come to the point quickly - His interest in providing a sterling presentation of each of his client's to the b to b and b to c worlds shines through as you listen to his assessment of your situation - Highly recommend Brad to any level professional services provider - whether in law, accounting or management consulting ."
- Bill Heck, Managing Principal, Harlon Group
"I've worked with Brad both in his earlier capacity as Executive Director of a Non-Profit foundation, and in his current position, having him help me to make sense of the Social Media universe for professional purposes. Brad has consistently shown himself to be an individual of the highest professional competence in all areas in which he chooses to work. In his current position, he has helped me immensely, and continues to do so. I cannot recommend Brad highly enough in this regard: His understanding of this leading edge medium, from a professional standpoint, is outstanding. In addition to being very accountable from the standpoint of his production of promised material, the quality of the output is right on the mark. He has a real feel for how this medium works, how to communicate within it, and how to utilize it for maximum potential. I look forward to continuing to work with him as the opportunities arise, and look forward to continued success in this area as a result."
- Mark Pells, CIC, CRM, The Wright Group/Pells Insurance
"In these stressful times of doing business, it is always a pleasure to hire a consultant that not only adds value to your bottom line but does it with a smile and a chuckle. Brad Friedman brought that perspective to the brokers in my company for which I am very thankful. He taught us the importance of examining our strengths, weaknesses, skills, and agility inside and outside the company and how we fit or should fit into our particular business niche on the Internet. I highly recommend The Friedman Group to any company that wants to enhance their employees' status within the community in which they live, as well as the LinkedIn community. He has helped my brokers become better in touch with other professionals tangential to our business and increased their awareness of how important the phrase "It is not what you know, but who you know!" I'd recommend you let The Friedman Group help you enhance your presence on LinkedIn and build a strong referral base for you and your company."
- Jeffrey Hirschfeld, Partner, Antonoff & Co. Brokerage, Inc.
Twitter
"I engaged Brad for a one-on-one coaching session about Twitter. He was knowledgeable, patient and thorough as I took in the information and worked to apply it to my circumstances. Brad was very receptive and responsive when I had follow up questions. Frankly, I took a leap of faith since I had never worked with Brad nor did I have a personal reference on his work. I could just tell from his posts in our social media discussion group that he would be helpful and happily, I was right."
- Diana Mines Nielander, Co-Founder, High-Impact Consulting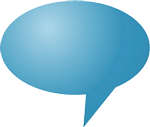 Request a consultation and find out how our inbound and social media marketing services can drive your company's marketing ROI.